Since receiving its charter in 2001, the Rotary Club of Limassol-Berengaria Cosmopolitan has had eighteen Presidents:
AG Christina Covotsou-Patroclou with
RI President 2011-2012 Kalyan Banerjee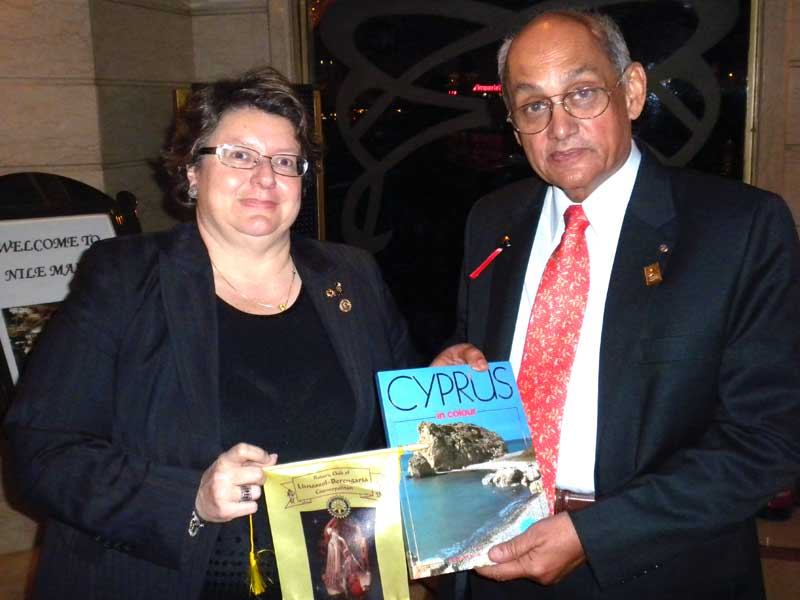 Our Past President and Assistant Governor Christina Covotsou-Patroclou met with RI President 2011-2012 Kalyan Banerjee at the Rotary International, Presidential Conference "New Generation" held at the Conrad Hotel, Cairo on April 7th, 2012.
AG Christina addressed the conference on her experience with her transition from Rotaract to Rotary.
We are delighted to announce that Christina has been appointed as the District Governor for Rotary District 2452 for Rotary Year 2017-2018 and offer her our sincere congratulations.