Rotaract in Cyprus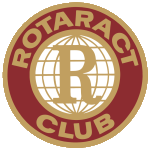 ROTARACT is an international program for young men and women ages 18 to 30 who believe they can make a difference.
Rotaract is a Rotary project which means that every Rotaract club has a sponsoring Rotary club.
Rotaract provides an opportunity for young adults to enhance their knowledge and develop skills that will assist them in personal and professional development, to address the physical and social needs of their communities, and to promote better relations between all people worldwide through a framework of friendship and service.
MEDICON PEACE FORUM ROTARACT, MAY 2021
Currently, there are approximately 8,200 Rotaract clubs (120,000 members) worldwide and 8 of those are in Cyprus!
Please find a list with contact details below…
Rotaract Larnaca Kition on Facebook
Rotaract University of Nicosia Aspelia