Changeover Ceremony from PP Christos Ioannou (2014-2015)
to President Christos Tsirides (2015-2016)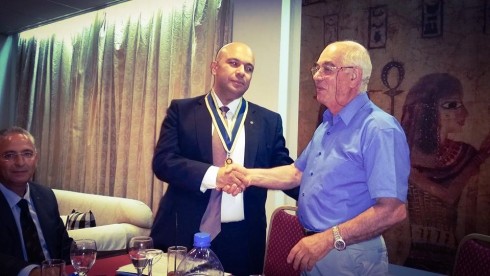 The mission of Rotary Club of Kerynia is to provide Service to others and especially to the needed ones, to promote high ethical standards as well as understanding and good will through its fellowship of business professional and community leaders.
In addition to the above, our vision for this year is to:
"Increase our humanitarian service, enhance our public image and to strengthen our member's fellowship".
If you are looking for good and real friends join Rotary, but if you are already a Rotarian for more friends serve others in your Community.
---
MEMBERS OF THE BOARD

PRESIDENT: CHRISTOS TSIRIDES
VICE PRESIDENT A: SAVVAS CONSTANTINOU
VICE PRESIDENT B: KRITON GEORGIADES
SECRETARY: ANDREAS PETROU
TREASURER: AGATHOKLIS AGATHOKLEOUS
SERGEANT-AT ARMS: DOROS MOUMTZIS
IMMEDIATE PAST PRESIDENT: CHRISTOS IOANNOU
CLUB ADMINISTRATION: AGHIS PHILIPPIDES
MEMBERSHIP: AKIS KAISIS
PUBLIC RELATIONS: VALENTINA TRIBASTONE
SERVICE PROJECTS: YIANNIS PAPIOANNOU
ROTARY FOUNDATION: KIKIS MAKRIDES