Projects under the Presidency of Philippos Vatiliotis
Conservation of potable water at school establishments
(drinking water be the reuse of treated grey water for garden irrigation and toilet flushing)
Historical Background
In arid or semi-arid regions of the world like Cyprus, the need for a satisfactory water supply poses a constant problem. Therefore, conservation of drinking water by the Recycling of Grey Water has been initiated as a practical means of assisting water demand management More specifically, in Cyprus the water demand for toilet flushing, garden watering, car washing and some other uses which constitutes 51% of total demand for potable water, could be met by lower grade water and not quality drinking water. In this framework four schools in Nicosia District were selected for the above mentioned recycling of gray water systems.
This project was undertaken and implemented in close cooperation and with technical and other assistance of the competent governmental authorities i.e. the Departments of the "Environment" and the "Water Development" of the "Ministry of Agriculture, Natural Resources and Environment". The whole effort was assisted and strengthened by the production and dissemination of appropriate written promotional and enlightening material and also by utilizing both written and electronic mass media.
The project was inaugurated in a special ceremonial gathering with addresses by the Ministers of the Environment, the Director of Primary Education , the Headmistress of one of the primary schools and our Rotary President.
(See photos from the special ceremony in one of the schools):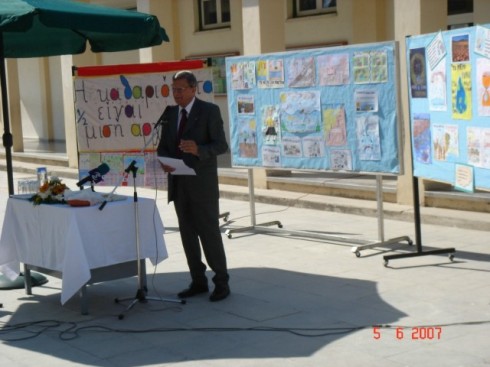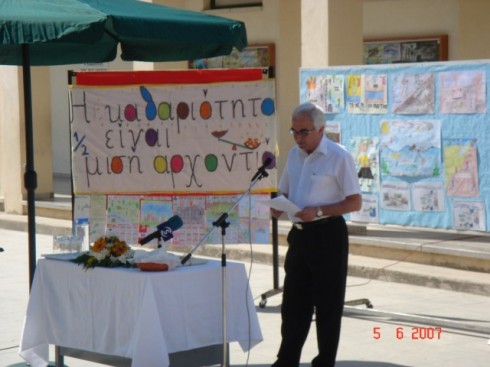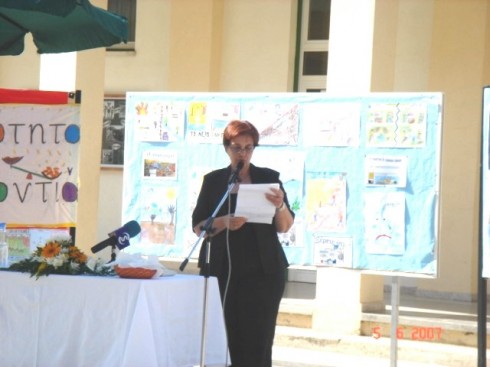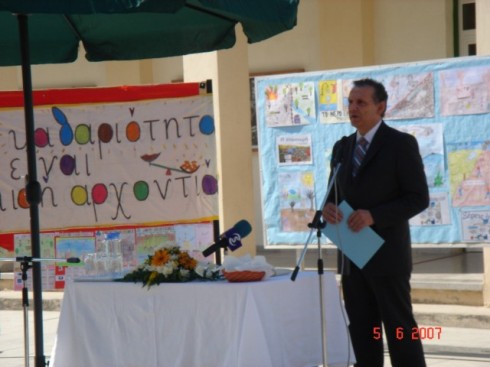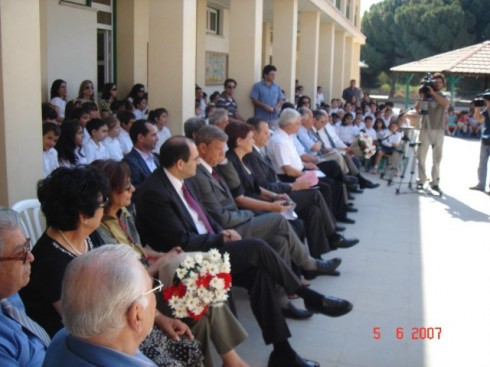 Reforestation of an environmentally depleted (exhausted) area
Historical Background
A public area within Nicosia Province (near Alambra Village) considered to be an environmentally depleted area was selected with assistance and guidance offered by the Department of Forests of the Ministry of the Environment for the purpose of cleaning and reforesting it. The said project was implemented on the 10th of February 2007 with great success. More specifically Members of Nicosia – Lefkothea Rotary Club headed by the President Philippos Vatiliotis cleaned the aforementioned area and planted it with three hundred plants (See photos below)