PRESIDENT 2019-2020-2021
Demetris Pantazis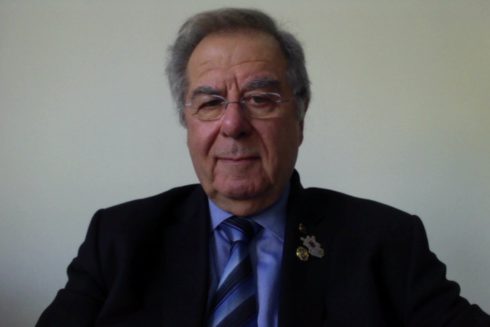 Demetris has been a senior airline executive with 50+ years of experience, significant international exposure and a strong record in launching, managing and restructuring airline . He possesses advanced negotiation skills and airline operational, technical and expertise.
Demetris started his aviation career in 1961 as a scholar of Cyprus Airways and British European Airways and completed his engineering apprenticeship at BEA as a qualified licensed engineer and a BSc (hons) graduate of Air Transport Engineering at the City University London
In 1969 he joined Cyprus Airways as an engineer and ascended the management ladder to become the General Manager Technical, in 1982, taking charge of all the airport departments (Flight Operations, Engineering and Maintenance, Ground Operations, Passenger Services Cabin Services and Catering). In this post he led the negotiations for the purchase and re-equipment of Cyprus Airways with A310 and A320 aircraft and managed the transition of the airline.
He served as a Director of Strategic Development and in 1993 he set up Eurocypria Airlines successfully, making a C£2m profit in its first year. In 1993 he was appointed as Group Chief Executive of the Cyprus Airways Group. As Group CEO, he led the national flag-carrier during the most successful period of its 50-year history. Managed over 2,000 employees across four subsidiaries with an aggregate turnover of USD 400m per annum. Operated 15 aircraft in scheduled and charter operations, servicing more than 30 destinations in 20+ countries.
He held this position until year 2000 when he decided to join the private sector, the Libra Holidays Group, as the Executive Chairman of Libra Aviation, the parent company of Excel Aviation and Excel Airways. Libra Aviation, in 2001, carried more than 2million passengers and had revenue in excess of $250m.
In 2002 he was appointed as Managing Director of Helios Airways to turnaround the loss-making airline. In this process the cost basis of the airline was streamlined, its network redesigned and re-negotiated the aircraft leases. He also served as a member of the   Company's executive committee, assisting the Hellenic AAIC in the Kalamos air accident investigation.
Since 2007 he has been working as an aviation consultant and was employed in this capacity by Sabre Consultants, Air Slovakia, Cyprus Airways and others. He is currently a consultant and Non Executive Director of ACC Aviation Ltd
His education, in addition to his honour's degree includes the Senior Executive programs at Insead and the London Business School as well as the attendance of many short courses and industry conferences.
He is a Fellow of the Royal Aeronautical Society and has served as Director in a number of Companies
__________________________________________________ 
PRESIDENT 2018-2019
Paris Constantinou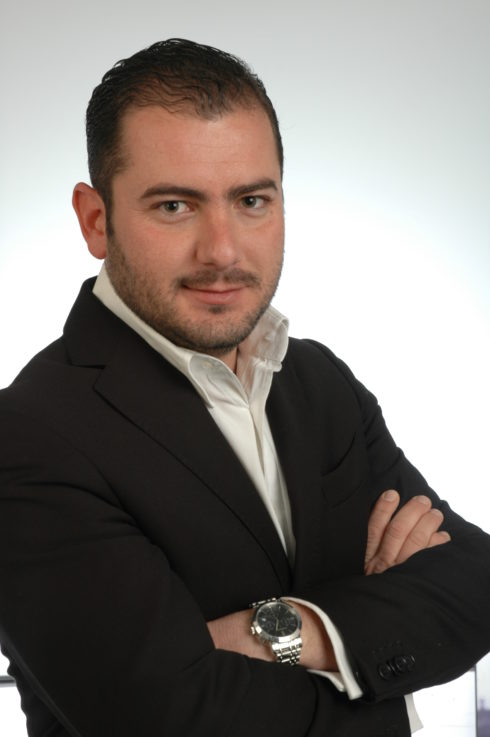 Paris Constantinou was born in June 1980 in Nicosia. He obtained his University degrees from the University of Surrey in the UK. He is a Civil / Structural Engineerand holds a Masters in Water&EnvironmentalEngineering. He is the President of the Rotary Club Nicosia-Lefkothea for the year 2018-2019. He is married with Elena and they have a four year old daughter.
He isSelemployedsince2006, ownerofEngineer4UEngineeringConsultants,,multi-disciplinaryengineering consulting   firm   and   Partner   at  Andreas   Constantinou  Architects-Engineers-Valuers, ArchitecturalConsulting /designfirmandProperty Valuations,leaderofateamofengineers,architectsandotherprofessionals.  Design, supervise and Managed a number  of small, medium  and  large  scale projects in the  Commercial, Residential,Environmental, Energy,HealthandSafetysectors.ActivelyinvolvedinvariousNon- Govermental Organisations,aswellasVicePresidentintheManagingBoardofaSemi-Govermental Organisation oftheRepublicofCyprus, the Licensing Authority of Transport.ParticipatedinmanyCypriotandEuropeaneventsrepresenting variousbodiessuchasthestudentmovement,youthandprofessional organizations. Alsoregisteredinvariousprofessionalbodiesandcompleteda numberofprofessionalseminarsinvarioussubjects. Have cooperated and worked with major local and international firms and provides consulting on technical level and performs due diligence for medium and large scale projects. Paris has a strong network of professionals in the local and international level.